Hillman, Michigan, is on the air!
WXHR - Broadcasting to our Community.
Documents

HCR Program Proposal
HCR Underwriting for Businesses
HCR Programming Schedule
HCR Underwriting Guidelines
HCR Board
HCR Individual Underwriters Form


HCR Programming Schedule


NOTICE:
Our schedule is being updated at this time. Please check back later for our updated programming schedule.

Hillman Community Radio is not responsible for the content of any syndicated radio shows that could be aired.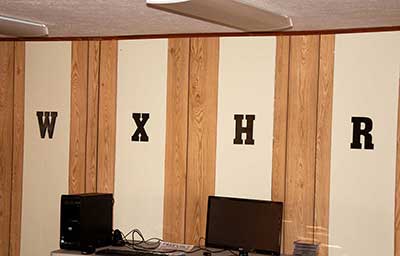 About Us


Hillman Community Radio is a low power FM (LPFM) radio station in Hillman, Michigan. The station broadcasts serving the Hillman and surrounding area using 100 watts of power.

We provide local programming focused on the greater Hillman area. Our programming includes parades, music, community functions, Brush Creek Mill activities, car shows, local government meetings, and any other event that helps to inform our local citizens!





Support Hillman Community Radio


Hillman Community Radio uses volunteers and fund-raising to operate the station. We are listener supported and depend on you to keep us on the air. We provide local content including sporting events, plays, music, meetings and other community-oriented programming. It is imperative that we raise funds each year in order to keep bringing local residents the information that they need and desire!

Expenditures include general operations, rent, phones, electric, music copyright, office supplies, equipment and equipment upgrades, and general personnel.
Sponsors